I'm Yuhan Ma (Coco), a current master student at NYU ITP. I'm a creative technologist and an experimental storyteller, who combines different forms of technology and emerging media to tell stories and bring creative ideas alive. I have interdisciplinary knowledge of virtual production, 3D software, coding, advertising, digital marketing and strategy, theatre, music, and comedy.
A film in the form of AR portal made with Unity, the protagonist will experience a person who commits suicide due to violence from school, family, and Internet and wanted the experiencer to experience suicide through this door of AR. When they enter, they will be told, "You are dead, but you can start again and change your destiny by making multiple choices."
Kongming Lantern is an interactive installation about the traditional Chinese culture. It allows experiencer to make wish and get physically interactive with the wish box and the screen.
My Garden is an interactive device, it has a very intuitive presentation, which is mainly based on hardware sensing addition in space. The PIR sensors would send a signal to the servo motors that cause the flowers to follow people's directions. In this installation, we use the concept of "responsive architecture". "Responsive design" is originally an architectural concept, and physical space can respond according to the situation of the people in it.
Locked Out




Toronto Lift-Off Film Festival Documentary Nominated
A documentary about the undocumented immigrant community in Connecticut and the activists who are helping them adjust to life and navigate the legal system to find a path to citizenship. We hope our documentary will promote a better understanding of the challenges facing undocumented immigrants and awaken a deeper sense of empathy among the broader public.
Echo Drum is a physical drum set that designed to provide people new ways of playing drum without actually using drum set but can also play with drum in physical and interactive way. Echo Drum is to give an interesting experience of playing drum with your friends or families and also make more people having fun with music in an innovative way.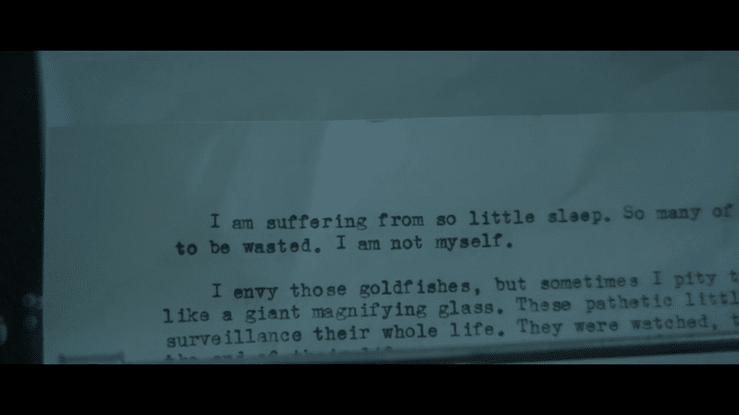 This narrative film was nominated in Commotion Picture in Hartford, where I served as producer, cinematographer, and art director. This is a suspenseful film. There are three spaces in common progress: her body, her unconscious dream world, and her memories.
A new song "I live in Brooklyn" generated by artificial intelligence. I let the machine learn the melody of "Bad guy" for 12 seconds, and selected Rihanna and Genre Soul as the learning objects for the rest, and automatically generated the lyrics through AI software. The generated effects and melody really make me feel amazing! ! Because the sample is relatively low quality, I re-produced the accompaniment, sang and reproduced the melody concept given by AI by myself.
Marionette is an interactive Unreal Engine project that allows people to interact with the virtual cyborg puppets with their hands in a touch-free way. The scene and virtual interactive part were created in Unreal Engine, and a Leap Motion controller was used to recognize hand postures and movements. I wanna explore whether people can maintain their original purity without being manipulated by rapid technology development in the meta world.
(Documentation on the way)